Reflexology, Reiki, Ear Candling, Seated Acupressure Massage, Indian Head Massage, Facial Massage in Englefield Green, Egham, Surrey
Welcome to my website. As an experienced Reflexologist, I know that Complementary therapies can be an important part of a healthy lifestyle and are extremely relaxing. They can be very helpful in reducing your stress levels and thus improving your overall wellbeing. You might be eligible for reflexology or other therapies under your health insurance scheme, so contact your provider to find out. If you have specific medical problems, please make sure to get yourself checked by your GP or Consultant and that they are happy for you to have these treatments.
Click on the individual pages for a detailed description of all the therapies. Also available are treatments for the workplace. Areas covered are Egham, Staines, Windsor, Ascot, Slough, Kingston, Twickenham and everything in between.
Reflexology on feet or hands, Facial Reflexology, Maternity Reflexology, Reiki, Indian Head Massage and Natural Lift Facial Massage
are excellent to help you to relax. As a Reflexologist and Reiki Practitioner I can assist you when you follow the Gentle Birth Method Programme.
Nutritional Therapy
can make a valuable change to your health and well-being. Good nutrition is essential for a healthy lifestyle.
Ear candling
is used for a wide range of conditions associated with the ear, nose, throat and head.
Seated Acupressure Massage
is an excellent stress relieving treatment, perfect for the work place.
'My reflexology sessions with Mascha are an oasis. I always come away renewed and relaxed, and feeling healthier. She does very powerful work in a calm, gentle way. I always look forward to our sessions together.'
Maureen Howard, Egham
The practice
15 Victoria Street, Englefield Green, EGHAM, TW20 0QY.
Click here for map
The treatment room is located above Haircraft. Come through Haircraft or if it's closed use the bottom bell at no. 15A
A public park & display car park in Victoria Street,
2 mins walk from the practice. There are some free parking spaces in the surrounding streets.
Based in Surrey, in the village of Englefield Green, with easy access from the A328, A30, A308, M3, M4 and M25, clients have an easy journey from other towns and villages, including Egham, Virginia Water, Sunningdale, Sunninghill, Ascot, Windsor, Eton, Slough, Staines, Stanwell, Ashford, Chertsey, Ottershaw, Addlestone, Shepperton, Sunbury, Woking, Chobham, Lyne, Camberley, Bagshot, Bedfond, Richmond, Hounslow, Feltham and Bracknell.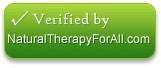 For appointments
Phone 01784 240602 or 07852290547. Please leave a message as phone is turned off during sessions and I will call back at my earliest opportunity. Appointments available between 9am and 5pm on weekdays and weekends.
A fee will be charged for any missed appointments or cancellation without 24 hours notice.
Mobile sessions are available in the area around Egham, Staines, Ashford, Windsor, Ascot, Virginia Water, Slough, Sunbury and Richmond. Please ask.
Woking Disability Resource Centre
Mascha is a Reflexologist at the Woking Disability Resource Centre in Westfield. Treatments are available to members and non-members. Please contact me for more information. Other treatments available.
Also on the premises of 15 Victoria Street, Englefield Green:
Beauty Within
Karen Bowsher, an experienced Beauty Therapist.
Beauty Treatments, Electrolysis, Eyelash Perming, Waxing, Facial Treatments, Ear Piercing, Swedish Massage, Nailiques.
Tel: 07921856928
Recommended Therapists:
ZoŽ Henderson: Psychic Healer
ZoŽ Henderson is a natural Psychic and Healer and has been practicing for forty years. She is a member of the NFSH (National Federation of Spiritual Healers). She uses hands on healing to restore the body and mind to health. ZoŽ is also using her natural talents to help all animals in need of healing, especially dogs and horses. She practises in Englefield Green and travels to where needed.
Links
Embody Guide to Reflexology

Complementary Therapists Guide
A free directory for complementary therapists and alternative medicine providers, information about holistic health and alternative medicine.
Coping with Stress
"This site explores the growing issue of stress and its effect on daily
life. We'll include tips and advice on how to cope with stress and wind
down."
www.alternativemedicinelocally.co.uk
- Welcome to Alternative Medicine Locally
GENERAL HEALTH WARNING: The information and advice provided on this website is not intended as a substitute for medical advice. Any person suffering from conditions requiring medical attention, or who have symptoms that concern them, should consult a qualified medical practitioner.